The future of the historic sheep shed and rotunda at Gunnedah Showground have been called into question after recent costings revealed replacement or repair could cost more than $300,000.
Concerns about the deteriorating condition of the facilities were raised by the Showground Working Group and presented to Gunnedah Shire Council.
The group's concerns related to termite damage and the structural integrity of the building.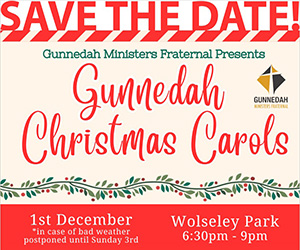 A structural engineer engaged by council assessed the sheep shed to be in a "very poor condition" and the separate judging building represented a public hazard. As such the building was barricaded from public access immediately.
A report to council estimated the cost to maintain the existing sheep shed building and render it safe for the public to be up to $267,000.
A separate report also provided expected costs to replace the shed altogether with a modern construction built to current standard.
Quotations received for this option ranged from $241,000 to $313,000, according to council's business paper.
Given the high cost of repairing or replacing the structure and that the sheep shed is a single use structure used once a year for the Gunnedah Show, it was recommended that a decision regarding the future of the sheep shed be considered during the new master plan process.
Council's previous showground masterplan, first prepared in 2014 and revised in 2018, described the sheep stalls being a "significant historical feature".
The report said the sheep stalls were built well before contemporary nearby facilities such as Lyle Griffiths Gymnastics Centre and the Judy Guest Basketball Stadium were constructed, and were not in keeping with the dominant multi-use community based activities in the immediate area.
The previous masterplan also suggested consolidating the sheep stalls and pig areas to free up land for community use.
At council's ordinary meeting last month, deputy mayor Rob Hooke said the fate of the historic sheep sheds could reside with the Gunnedah community.
"I think a whole of lot of structures will be reconsidered in the master plan, sections of the community and showground user group will have some concerns about a structure that has some historical significance," he said.
"Rest assured if they have a strong voice, there is a possibility that under the masterplan the old structure will be retained but that is in the lap of the gods and the community if they want to see it revitalised or a new structure in its place."
To order photos from this page click here