Five local performers are preparing to take to the stage for Tamworth Musical Society's production of "Shrek the Musical" which opens later this month.
Jenny Sullivan, Dominic Goodwin-Hauck and Alison Stuart – all Gunnedah – former Gunnedah resident Cat Fogarty and Mullaley's Susie Bell will play fairytale creatures and other ensemble roles in the latest offering from TMS.
"It is a show that's universally appealing," Alison Stuart said. "Whether you're an adult or a child – everyone loves Shrek."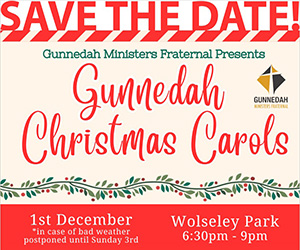 While Jenny, Dominic, Alison and Cat have all been involved with TMS productions before, this is Susie Bell's first show with the company.
"I love the people and the experience has been great," Susie said.
"We have a lot of fun in rehearsals – we were all laughing when Bill came out wearing Fiona's red wig one night – and Haylen is hilarious whenever he's on as Lord Farquaad."
The show is based on the popular 2001 movie "Shrek" about a surly, green ogre who learns the value of friendship – and true love – with the help of a chatty and somewhat annoying Donkey.
There's also a feisty princess, a cookie with attitude, a short-tempered bad guy and of course – a dragon. The musical originally premiered on Broadway in 2008.
"Tamworth Musical Society has been providing musical theatre entertainment to the Tamworth region since 1888," Alison said.
"Currently, TMS produces two shows a year."
To order photos from this page click here