Four dedicated runners from Gunnedah, known for their camaraderie and passion for fitness, are set to make waves on the global stage as they gear up to participate in the prestigious New York Marathon on November 5.
This inspiring quartet of Sarah-Jane Williscroft, Dan Williscroft, Ellen Howland and Ashley Howland, has been a familiar sight on the local running scene, where they've not only showcased their dedication and commitment to their personal fitness journeys but have also fostered a sense of community and support among fellow enthusiasts.
The New York Marathon, often hailed as one of the world's most iconic races, draws participants from every corner of the globe.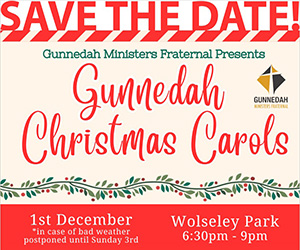 The event is a celebration of human tenacity, spirit, and determination, with runners covering a challenging 26.2-mile course through the heart of New York City.
Each member of this Gunnedah team brings a unique background and story to the marathon. Their collective journey is a testament to the power of unity, friendship, and the pursuit of personal goals.
The runners are excited to be ticking off such a huge goal and are thankful to share this experience with each other.
Their participation in the New York Marathon not only showcases their individual commitment to excellence but also shines a spotlight on the tight-knit community of participants in the Gunnedah Trail and Road Runners group, which has rallied behind them in support.
The team has been diligently training for months, combining regular meet-ups with a rigorous regimen to ensure they're prepared for the challenges that await them on the streets of New York.
To order photos from this page click here