When Hugh Bowman was aboard Greg Hickman's Eleven Eleven, there were huge expectations to achieve a three-peat in the $1 million Magic Millions Cup in January.
Hickman, 61, was born and raised in Gunnedah and his first forray into horse racing was under the care of legendary trainer, Geoff Smith, at the Riverside Racecourse.
After battling in the bush under Smith, Hickman made the move to Cessnock where he learned from
Colleen Underhill.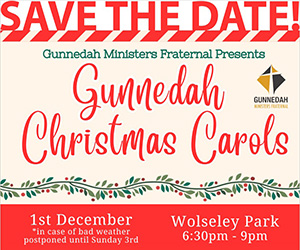 With plenty of experience under his belt, he moved to Sydney, working at the Crown Lodge at Warwick Farm as an understudy to the likes of Vic Thompson, Peter Snowden and John Hawkes over a nine-year span.
Since then, Hickman has grown to be a massive name in the industry and last month's victory on the Gold Coast was just another chapter to add to his long list of achievements.
Eleven Eleven has been a consistent performer from Hickman's stable and heading into the $1 million race in the Magic Millions, the 61-year-old was quietly confident about his chances.
"Everything in the lead-up to the race was working really well," Hickman told the Gunnedah Times.
"He already won the past two years, I was as confident as you could be, everything ticked the boxes in preparation for him to run a good race."
And run a good race he did. With a starting price of $8.50, Eleven Eleven beat the field again to take home a hefty $570,000 in prize money for Hickman and its owners.
It was a close and tough race, but using the services of legendary jockey Hugh Bowman was another key piece in securing the three-peat.
Bowman has ridden numerous prized horses over the years, but none better than the Chris Waller-trained, Winx.
The mare finished her career with a record of 37 wins and three seconds in 43 career starts and speaks of Bowman's level of riding.
With Eleven Eleven, Hickman was pleased with Bowman's ride.
"There's not many other people who would have won on him but Hugh did a very good job, he's one of the best riders in the country," he said.
"It's always good to have riders like him on the horse."
While Hickman has been able to win on the Gold Coast in three straight years, he still yearns for another opportunity to win the Gunnedah Cup.
"I'm a country boy at heart and there's not much that would please me more than to win a Gunnedah Cup one day," Hickman said.
"I've had a few attempts but I haven't been lucky enough to win one yet, but maybe one day there will be a chance."
Although 2022 may not be the year, Hickman hasn't ruled out any future plans in returning to the Riverside Racecourse.
"We try to travel all over NSW and place the horses where they can be placed in the best opportunity, but I'd love to come back and get that Gunnedah Cup, so we will see."
To order photos from this page click here