The continued growth of women's cricket is in safe hands with local talent, including Claire McGuirk, Xanthe Hewitt and Mackenzie Keeler, performing well in competitions across the state.
Xanthe recently travelled to Grafton to play in an under-13s girls T20 competition. Playing for Northern Inland, Xanthe and her teammates dominated in the three-day competition, scoring an impressive 0-162 in the grand final before bowling Mid North Coast all out for 44 in 15 overs.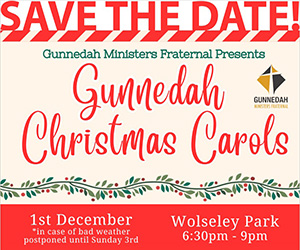 Xanthe's mother, Rosie Hewitt, said she loves playing cricket, especially playing with other girls, which is why the carnival in Grafton in January and the Central North carnival with Mackenzie in Raymond Terrace in December last year were so good.
"She had never played with only girls before, always playing mixed teams, so she really loved the opportunity to play with other girls," Mrs Hewitt said.
"As a parent, I just want her to be active and enjoy sport. Cricket is something Xanthe loves doing and hopefully she can play for a long time.
"I have enjoyed watching her develop positive relationships. Her general self-confidence has really developed and playing a team sport, like cricket, allows her to develop teamwork skills,."
The talented leg spinner started playing cricket a few years ago, with Mrs Hewitt saying she really loves the challenge of spinning a cricket ball.
"She has had lots of help learning the skill from others," Mrs Hewitt said.
"Xanthe is a right-handed batter as well and has definitely improved in this area lately as her confidence has grown with the bat.
In the McDonald's under 16 women's Country Championships, Xanthe and Mackenzie both took wickets.
Mackenzie said it was "great to see girls from regional towns playing cricket".
Claire McGuirk has also been impressing on the state stage, recently playing for the Central Northern team at the Under-19 Country NSW Championships.
The talented right-handed batter and fast bowler impressed with the bat, top scoring across the championships with 98 runs.
"I have been playing cricket since I was five, playing in the backyard with my dad and my siblings," Claire said.
"I am currently playing second grade in Tamworth for the Old Boys, under-17s for Gunnedah and first grade for Women's Northern District in Sydney.
"I love the game and love seeing the growth of all women's sport in Australia."
Cricket NSW cricket manager for the Mid-North Coast, Kate Jackson, said Claire is a handy player to have in a side.
"She is a gifted all-rounder," Ms Jackson said.
"Not only was she the top run-scorer, but she also took five wickets across the NSW Championships, which placed her up near the top for both batting and bowling.
"She is a quality player and also played in the State Challenge in Dubbo recently."
Claire is now waiting to find out if she has been selected to play in Adelaide in April in the under-19s ACT NSW Country Side.

To order photos from this page click here