The annual Gunnedah Weeks of Speed ended on the weekend with Gunnedah Motoring Enthusiasts' (GME) Hill Climb at Mount Porcupine's Apex Drive.
Competitors from across the east coast braved the tough, wet conditions to put on a show for locals.
The weekend kicked off with a half-mile sprint at Gunnedah Airport. Aden Williams recorded the fastest time of the day with 18.51 seconds, sporting his brand-new Audi RS5.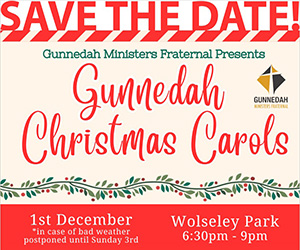 Williams reached 236 kilometres per hour with Aron Williams in second with 19.11 in a HSV Club Sport.
Chris Ayres was a narrow third with 19.12 in a HSV GTS.
In Sunday's hill climb, Robert Richardson was the fastest of the day, recording 34.10 seconds to climb the 850-metre ascent. He drove a Mitsubishi Evo 5.
Ray Wedd from Coffs Harbour followed in second with 35.08 and John Gilbert from Queensland put up a time of 35.39 for third place.
GME club president John Chalmers clocked 42.39 in a Holden Commodore with Gunnedah local David Garth in a Triumph TR6, clocking 44.79.
GME secretary Geoff Hood said, "it was a great weekend, especially because there were no major accidents as drivers drove to the conditions."
Apex Drive will host a NSW state round hill climb, scheduled for September 2-3.

To order photos from this page click here