Before Sunday's world title eliminator between Tim Tszyu and Terell Gausha in Minnesota, Wade Ryan was the only opponent to have knocked down Australia's top-earning fighter.
Tszyu went into the bout as the World Boxing Organisation's (WBO) mandatory contender for Brian Castano's super-welterweight title. He didn't have to take this fight, but is committed to staying active.
In his American debut, Tszyu had eyes on making a dominant start. But it was Gausha who delivered the first blow, knocking the Australian to the canvas with a well-timed straight right hand in the opening round.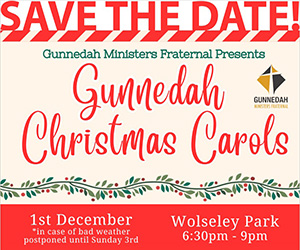 It was eerily similar to when Ryan knocked Tszyu down in 2017 at the Star Casino in Sydney.
In similar fashion, Tszyu picked himself up off the canvas, recovering to beat Gausha by unanimous decision with the judges' scorecards reading 114-113, 115-111 and 116-111.
"There were definitely some s*** thoughts going through your head at that time but you have to get up," Tszyu told Main Event in a post-fight interview.
"In the first three rounds, everything is flash, everything is quick … it is all a learning lesson."
Ryan was watching keenly on Sunday to see his former opponent on the world stage and he spoke to the Gunnedah Times in the aftermath of the event.
"It definitely reminded me of our fight and I was just thinking about how he would recover," Ryan said.
"He showed a lot of heart and tremendous fitness to take a punch like that and recover. To go 11 rounds at that work rate after being dropped and come away with the win, it's huge."
Although Ryan's knockdown came later in the fight compared to Gausha's on Sunday, he highlighted Tszyu's ability to fight back after a major deficit.
"I thought he recovered well in our fight, I sort of let him back into the fight by not jumping on him but he did a great job to come back."
The overall consensus on Tszyu's performance was the Australian still has some key areas to work on if he is to challenge world title holders Castno or Jermell Charlo who are due to rematch in a super-welterweight unification bout on May 14.
Ryan admitted the pair won't be easy to walk down, however, he believes Tszyu will be "a lot smarter and sharper" in his next fight after suffering from a respiratory illness during fight week.
The Australian kept his sickness a secret in the lead-up, but spoke candidly post-fight about his struggles.
"I had one hell of a prep, man," Tszyu said to Main Event.
"Two days before the fight I was coughing like a dog.
"I couldn't breathe. Even now, it's still in my lungs. For the two weeks I was here in America, it was hard work.
"I was trying to drink water and get through it, and not show it to anyone. I didn't want the media finding out, and having excuses like that."
Whether Tszyu decides to return to America to fight the winner of Castano or Charlo – potentially for all the belts – or if he fights in Australia, which could see Ryan feature on the undercard, what we do know is that he is up for the challenge and ready to mix it with the best fighters in the world.
To order photos from this page click here