Gunnedah girl Gabby O'Gorman is nearing the end of a memorable five-year career on the highly competitive United States intercollegiate tennis circuit.
The circuit has been the "breeding ground" for an assembly line of champions on the vast international tennis circuit, with most of the world's best having been through the system.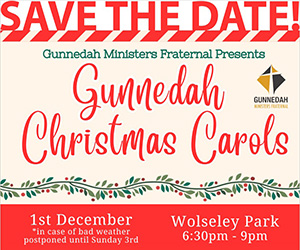 Since 2017, 22-year-old Gabby has been studying and playing tennis at the prestigious Pennsylvania (Penn) State University, for most of that time as the university's No 1 in singles and doubles in intercollegiate matches, as well as in tournaments and fixtures.
Last May she graduated with a Bachelor's Degree in Dietetics (Nutritional Science) after four years of study at Penn State and was then offered a one-year Masters degree course in Management and
Organisational Leadership (Business), from which she will graduate next month.
Penn State competes in the north-eastern conference of the US circuit, which covers eight states, including Indiana, Illinois, Iowa, Nebraska, Michigan and Ohio, and at the end of 2021, Gabby won merit selection in her conference Big Ten players (No 5), one of only two named by all members of the selection panel.
Gabby is the daughter of Gunnedah's Garry and Patricia O'Gorman, who recently returned from visiting Gabby in the US and are planning to return for her graduation in May.
Her success has been a great thrill for her parents, who recently spent almost three weeks with her in the States. Her mother Patricia said Gabby was "loving life" in the States with her tennis and her studies, which will culminate in her graduation with a Masters degree in Management and Organisational Leadership (Business) at Penn State on May 7.
"The pressure has been on her – on the court and off," said Patricia. "The matches they play are very intense and Gabby has also had to study hard, particularly this year, but it's all coming together for her.
"Gabby is hitting the ball really well. It was a special time for us, watching her play. They play most of their collegiate tennis indoors, but recently they started on the outdoor swing and Gabby has really hit her straps.
"In the last few weeks, she has won her singles and doubles rubbers against Indiana and Illinois State Universities, both higher ranked than Penn State. When they beat Illinois, it was Penn State's first win there since 2010 and they followed up by beating Indiana for the first time in 15 years."
Gabby was also ranked as No. 5 among the hundreds of young Australians attending US universities and her recent results will probably see her rating rise. After graduating for her second degree,
Gabby will have a seven-month course-related internship at Charlston University in North Carolina before returning home. She will then try to qualify for the European tennis circuit next year.
Gabby has a strong tennis pedigree, as her mother Patricia was one of Australia's top juniors more than 40 years ago, in 1977 winning the Australian junior grasscourt and hardcourt championships, as well as representing Australia in the Annie Soisbault Cup, an international under 21 teams contest, which was played to Europe. During her time overseas, she won the Scottish Open doubles and the Norwich (UK) Open singles but her career in top-level tennis was cut short by serious illness.
"Gabby will be playing in many of the places I played, so it will be an unbelievable experience for her," said Patricia.

To order photos from this page click here