Gunnedah has a new Australian champion in nine-year-old Hugo Holmes who won the 65cc Australian Junior Dirt Track Title 65cc (7-9 years) at North Brisbane Junior Motorcycle Club in Banyo.
The son of Dale and Chloe Holmes, Hugo represented the Gunnedah Motorcycle Club, riding his KTM65 and Honda CRF80 motorcycles. The youngster performed well in the four heats on both bikes, making the final in both classes and finishing a creditable fourth place in the 85 modified class (7-12 years).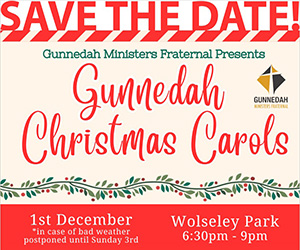 The Australian titles are the highest event for junior competitors and the boy's father said Hugo's results on both bikes were something to be extremely proud of.
With relentless rain in the months leading up to the titles officials were pleased that the track stood up to the weather, with extra track preparation carried out on the Friday afternoon ready for an early start on the Saturday.
The program saw practice and three full rounds on the Saturday with round 4, repechage and finals on the Sunday.
Club president Anthony Dall said Hugo is a "quiet achiever" but is always very focussed.
"Hugo had 24 in his class and qualified seventh for the final without having to go in the repechage, he just stayed focussed and won the title," he said.
"He was leading in the 85 modified class, but they had to slow for a red flag because of a fall and the older boys went past him in the fifth lap – he still finished fourth.
"Hugo has had a great year – in February he won the Casey Stoner Cup at Kurri Kurri and won the junior support class 65cc at the senior titles.
"On May 22 he competed at the NSW Dirt Track titles where he won the 41-85cc modified event – and he still has the NSW Junior Dirt Track Titles at Kempsey on August 13."
Meanwhile, the Gunnedah Motorcycle Club is gearing up to host the NSW Senior Dirt Track Titles at Balcary Park from July 30-31, with the Australian senior long track titles at the showground in September.

To order photos from this page click here