One of the district's most popular events is set to be bigger and better than ever with a range of activities and amusements for people of all ages.
"I truly believe the 2022 Wee Waa Show will be our best yet, and I look forward to celebrating the achievements and talents of our local community," said Wee Waa Show Society president Gary Hibbens.
For the past two years, the community has missed the town's much-loved show as COVID-19 restrictions wiped events from our social calendars.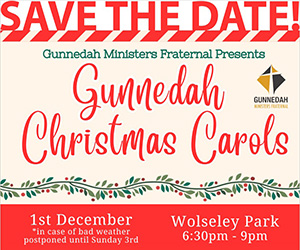 However, it's given the dedicated committee time to prepare for an awesome weekend of entertainment and competition on August 26, 27 and 28.
This year's theme is 'Life in the Bush' and the Wee Waa Show Society is encouraging locals to invite their friends and family, from near and far, to the Cotton Capital for the spectacular event.
New and traditional sections are on the show's schedule: a crowd-favourite is the lolly drop from the skies, Friday night fireworks, live music, the long-awaited return of the dog high jump, baby show, princess workshop, bush animal hunt, Show and Shine car displays, CGS' Farmer's Challenge, woodchopping and more, with prize money up for grabs too.
Wee Waa Show Society has also developed a new website (weewaashowsociety.com) to make it easy for locals and tourists to have a sneak peek at the program and enjoy the option of purchasing membership online, tickets can also be bought at the gate at an affordable price for a fun family outing.
The town's impressive new pavilion will house the exhibits, and in some good news for chook lovers – the poultry section is back this year too.
Stewards are urging people to support the show and have some fun by entering their goods in a variety of sections, from the hotly contested baking contests to photography and handicrafts – there's plenty of chances for people to claim a coveted show ribbon.
Member for Parkes Mark Coulton will open the show, and the winners of the Young Woman of the Year competition will be announced on Friday night August 26, when attendees will have the opportunity to hear from some young and passionate rural ambassadors.
Wee Waa Show has enjoyed a long history of success since its inception in 1913, always embracing the agricultural foundations of the show movement with the horse events held on Sunday always a major highlight and attraction.
"It is fantastic to see that once again, we can come together as a community and celebrate our wonderful resilient town and region," added Mr Hibbens. "Our small committee has been working hard behind the scenes to bring our show together – I must personally thank each and every one of our volunteers."
To order photos from this page click here