BRONC RIDING: The 'Big Chill' Xtreme Broncs came to Gunnedah for the first time recently, lighting up the soft fall arena at the Gunnedah showgrounds with first class bronc riding.
The $8000 bronc ride attracted some of the best riders and horses in Australia, with spectators treated to an evening of incredible action.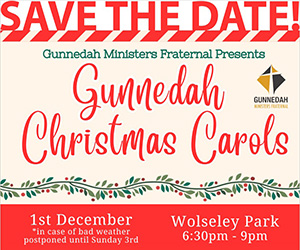 Tooma cowboy Brad Pierce came away with the win, with his 84.5 ride on Classic Cowboy in the final cementing a very successful night.
Co-organiser Shane Ezzey said the night of bronc riding action exceeded all expectations.
"I was really impressed with the Xtreme Broncs," Mr Ezzey said.
"We were all very happy with the night. There was a great turn out and the stock were beautiful.
"It truly was the best of the best competing and with hundreds of people coming to enjoy the action and the bar, it made for a perfect night."
Australian renowned stock contractors Gill Bros Rodeo, Fitzsimmon Brothers, Greg Gibson, Remfrey Rodeo Company, Greg Smith and Trevor Nash all supplied their best horses for the event, with top riders such as Greg Hamilton, Mick Knight and Lachie Sheppard making the trip to Gunnedah to climb aboard the athletic broncs.
The event was 12 months in the making, with Shane Ezzey, Cal Baker, Brian Henderson and Rob Galton working alongside the Gunnedah Show Society to bring Xtreme Broncs to Gunnedah. –

To order photos from this page click here