The next generation of Gunnedah bowlers are taking on the best of the state and the country in their respective competitions.
Ella Cameron and Tim Thorning, both 14, might be young but their skill and raw talent have gained a strong following at Gunnedah Bowling Club.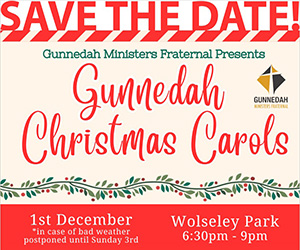 "To have not one but two juniors competing at this level is fantastic," club bowler, John Clark, said.
Ella was recently part of an eight-girl team representing NSW in a five-test series against Queensland.
With ability beyond her years, the St Mary's College student even skippered one of her team's under-18 matches.
On the green, the young skip had simple but valuable instructions for her team-mates.
"I just told them to play to their strengths," Ella said.
Described by her peers as a calm and deliberate bowler, Ella's interest in the sport was spurred by her family – many who are bowlers as well.
Ella said much of what she has learnt has been under the guidance of her brother Caleb.
"He's taught me everything I know," she said.
Also making his mark on the competition is fellow Gunnedah bowler, Tim Thorning.
He recently contested the Junior Golden Nugget – described as one of most prestigious under 18 events on the Australian bowling calendar.
Although not delivering his best overall performance at the Nugget, Tim did beat his rival and state champion, Jack Chirgwin.
That victory was made all the more sweeter given Jack had him by just one point in their previous match-up.
Described as an "aggressive bowler" in his attacking shots, typical of the modern bowls game, Tim has featured in the club's top pennants team and was a runner-up in this year's major singles.
The representative bowls schedule continues for Tim who is due to travel to Melbourne with the state Combined High Schools (CHS) team.

To order photos from this page click here