With the annual Gunnedah Gallop run and won for another year, it is interesting to look back on its origins 45 years ago, when 230 runners faced the starter and first across the line was Ron Smith, a Sydney local government clerk, who covered the 8km course in 27 minutes 57 seconds.
In second place was Michael Siford (28.10), of Fairfield, followed by Peter Standen (29.00), of Coonabarabran.
The first Gunnedah runner home was St Joseph's Catholic Church priest, Fr John Curran, who was fifth overall, in 29.45 with two Sisters of Mercy, Sr Leslie Saunders and Sr Monica Horan, also lining up for a tilt at the course.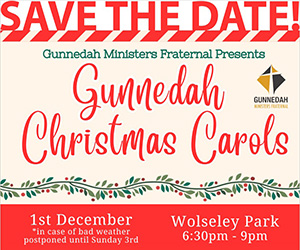 Front and centre at the start was former Olympic Games fencing competitor, Paul Rizzuto, who appeared dressed as Mercury.
The local dentist was playing the role of Mercury (the god of speed) in the Musical and Dramatic Society show, Orpheus In The Underworld, and the Gallop was a good opportunity to publicise the presentation.
Gunnedah joined the fun and fitness revolution with the staging of the first Gunnedah Gallop in 1977.
The inaugural event and many others in the years to follow event were organised and run by the Gunnedah Apex Club, which has since folded, with Rotary taking over after a two-year hiatus due to COVID.
The second year (1978) drew a field of 350 runners, the largest ever, and was won by Tony Burns (Sydney).
The first Gunnedah runner to win the Gallop was John Hickey in 1990, followed by Baden Reynolds in 1993 and Matt Rizzuto in 1995. John Hickey's wife, Donna, won the women's section in 1995 and 1996.
Fastest time for the event was set in 1994 when John Wall, of Maroubra, completed the course in 24 minutes and 12 seconds.
To order photos from this page click here