Recent graduates from Gunnedah's Community College are already utilising new training accreditation in jobs and industries across the community.
The qualifications of more than 20 graduates were officially recognised on Monday with a presentation before their peers.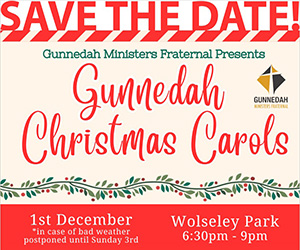 Program co-ordinator Lena Curran said a dozen students completed the Certificate III in Individual Support (Ageing) – formerly known as the Certificate III in Aged Care.
Such is the demand for skills, many of the newly graduated students were already working in the industry before enrolling in the course.
Beth Kirby was among the recent aged care graduates and has already started work at Alkira in Gunnedah.
She heaped praise on her tuition and expert guidance by experienced mentor, Penny Morris.
"We had an amazing teacher," Beth said.
"The practical side of things was really cool."
Mrs Morris also relished the opportunity to teach students in the workplace: "I really enjoyed the practicals too," she said.
Community College chief executive Alison Heagney was proud to see how students persevered this year despite significant challenges and disruptions such as widespread flooding.
"That is a huge mental load in itself let alone sitting down to learn about something," she said.
Trainer Fiona Knapman delivered a heartfelt speech to her former students – seven who graduated with a Certificate III in Business Administration and five who achieved the Statement of Attainment in Business Skillset.
"It takes a lot of courage to walk in on your first day … you should feel extremely proud," she said.
Ms Knapman also acknowledged the hardship many graduates had experienced outside the classroom recently, in addition to the study.
"Those life skills of resilience are worthy in their own right," she said.
"I hope you feel empowered and proud of your dedication.
"Learning is limitless."
The graduates addressed the audience and spoke of sense of "family" among the student body and how the training had helped them become more confident in their field.
College staff also spoke about the importance of developing Gunnedah's own skillset and supporting local business with local employees.
Based at Barraba, the Community College campuses are spread across seven towns, covering almost 11 per cent of the state and feature up 50 trainers.
To order photos from this page click here