Clontarf Academy students gathered in Moree for a training session with league legend Greg Inglis to mark the first anniversary of the partnership between ARTC and the academy.
Mr Inglis, the founder of the Goanna Academy, was joined by ARTC Inland Rail officials at Moree Secondary College to celebrate the milestone.
The session involved Clontarf students from Moree and nearby academies including Narrabri, Inverell and Goondiwindi.
Mr Inglis put the students through their paces with a fun training session, and afterwards took the opportunity to speak about his own mental health journey. Following the training session, students attended a day full of 'Starting the Yarn' events at the Sports, Health, Arts and Education Academy in Moree.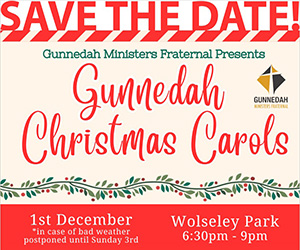 Activities included workshops showcasing Gamilaroi Culture including weaving, art, song and dance, bush medicine and spiritual healing. Through these activities, organisers were able to put a focus on mental health and connect youth in the area to local services.
Attendees also attended the graduation ceremony of nine local community members who completed their Certificate II in Civil Construction course at TAFE NSW, in partnership with Homes North and facilitated by the Inland Rail Skills Academy.
ARTC Inland Rail will provide $500,000 in funding, over two years, through the Inland Rail Skills Academy to support fourteen Clontarf Academies along the rail corridor in Queensland and New South Wales.
This funding is helping to boost school retention, develop leadership skills and create pathways to employment through training opportunities for Indigenous regional youth.
Interim chief executive Rebecca Pickering said ARTC Inland Rail supports the Clontarf Foundation's goal of improving the education, life skills, self-esteem and employment prospects of Indigenous youth.
Mr Inglis said the Goanna Academy was started to help end the stigma surrounding mental health, and talk about managing mental health, especially for at-risk groups such as youths, regional Australians and First Nations communities.
To order photos from this page click here