An unbeaten 50-run stand by Kookaburras' batsman Jayden Winsor helped steer his side to victory in the Gunnedah District Cricket competition at the weekend.
Set the target of 115 runs for victory by their Court House opposition, the young opener was in fine form to carry his bat the length of the Kookaburras' innings.
The run chase never looked in doubt except for the early dismissal of his fellow opening batsman with just six runs on the board.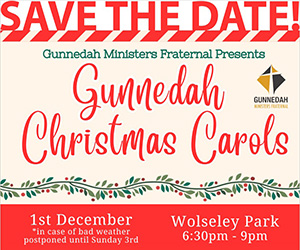 Shayne Riordan scored a few quick boundaries to bump the team total up to 23 before he was bowled for 13.
Number five batsman Chris Holliday combined late in the innings to add a quick-fired 25 runs not out to see the Kookaburras home.
Court House bowler Braith Winsor was the best in a beaten side with tight final figures 1-12 from six overs bowled.
Team-mate Peter McCormack also bowled well for his 1-21 from five overs, as did Trent Winsor with 1-25 from six overs.
Earlier in the day, Braith scored 34 runs to top-score for his Court House side until he was caught off the bowling of Kookaburra David Callaghan.
He combined in the middle order with Ken Walters who scored 22 runs from 36 balls before he was bowled by Bailey Keeler.
The individual batting efforts by Court House preceded a top order stumble at 25 runs when three wickets fell for not a run scored.
Kookaburras' bowler Shayne Riordan was among his side's bowling best with three maidens for final figures of 3-13 from seven overs.
Ateeq-ur Rahman claimed three wickets also for his 3-24 from eight overs bowled.
Meanwhile, David Callaghan had some late success to finish with figures of 2-10 from just over six overs bowled.
In Gunnedah's second match of the round, Albion defeated Mornington by four wickets at Wolseley Oval.
Set the target of 113 runs to win, Albion compiled a deliberate and consistent run chase to win in the 25th over.
Mitch Swain was among his side's batting best with a team-high 37 runs.
He was ably assisted in the middle overs by Bailey Lennox with 33 runs before he was caught LBW off the bowling of Lachlan Straney – one of three scalps he collected for the day for final figures of 3-37 from eight overs bowled.
Earlier in the match, the Mornington batsmen were dismissed at a steady rate.
Aaron Condrick scored 13 before he was caught off the bowling of Hayden Baker.
Baker finished with impressive figures of 3-13 from six overs for the Kookaburras' bowling attack.
The remaining five Kookaburras bowlers each shared at least one wicket each.
To order photos from this page click here