Graeme Davis writes:
In early January 2023 we embarked on a road trip that included a leg from Coonabarabran to Tamworth.
On January 3, we stopped for a meal in Gunnedah at which time the battery light on our RV came on – erring on the side of caution, we called our roadside assist service.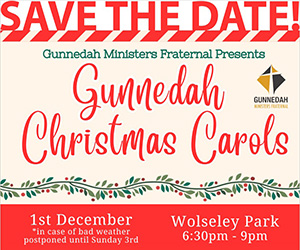 They arrived fairly quickly and informed us that it was probably the alternator and although he could not assist, he did telephone the local auto electrical repair business who said to drive to the workshop.
We were met by the owner, Jack, who informed us that the workshop was closed for the holidays but he would investigate.
Jack confirmed that the alternator was the problem but after more testing he informed us that a new one was required and that it would have to come from Brisbane – fingers crossed – overnight.
When we said we would find a motel in Gunnedah, Jack said we could stay onsite in the RV and avail ourselves of the workshop toilet and showers.
We then spent a few pleasant hours with Jack and Marcelle sharing a cool drink and nibbles.
Next morning, Jack arrived at 8am – having picked up the new alternator from the freight company – and proceeded to install it.
We were on our way by 10am.
If we had encountered the alternator problem a few days earlier in the vicinity of Lightning Ridge, we would have been in a world of hurt but we were fortunate that we were in Gunnedah and Jack said he would assist.
Although Jack was on holidays he opened up his workshop, identified the problem, sourced a new part and got us back on the road in under 24 hours.
We could have posted our story on their Facebook site but it would not have given justice to our experience.
To order photos from this page click here