After reaching its first, top grade grand final in more than 50 years last season, Gunnedah Red Devils Rugby Club is rolling into 2023 with renewed optimism and a new major sponsor in GBP Cranes and Heavy Haulage.
GBP provides a complete start-to-finish partnership for a range of businesses in everything from house trusses and pool installations right through to bridge beams, mine setup and maintenance as well as certified tilt tray services.
Ahead of the Gunnedah club's season launch next week, GBP general manager Damien Roman said the new two-year partnership is a great chance to help the code succeed.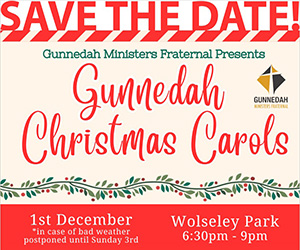 "As soon as the opportunity came up with a club like the Red Devils, we jumped at it," Roman said.
"It's the grassroots of this community – a lot of the people who work for us have involvement in rugby and the families around town too, so it was a natural fit for us."
Red Devils' vice president Sam Leys said it was great to see a locally-based business like GBP continuing its already great support of Gunnedah rugby.
He said the financial backing assists the club in many capacities such as allowing cost-effective registration fees for players.
"We can only do that with help of the major sponsor," Leys said.
"It is absolutely essential to the running of the club and the quality of what we're able to provide to our playing group."
The club's 2023 coaching team includes returning first grade tutor, Dan Martin, who was recently named Coach of the Year at Gunnedah's Australia Day Awards.
Despite good success in the 2022 season, he will be looking to go one better from the grand final defeat to Narrabri.
Martin will be ably assisted by Central North Rugby zone life member, Peter Burke.
Meanwhile, Ed Howarth and Andrew Ceeney will mentor the club's reserve grade squad, backed by Matt Hannay and Lachie Mack with the women's side.
Red Devils stalwart Bruce Hocking is returning for his eighth stint as club president.
"It's harder to get out than in," he joked.
But it's role he sees as his duty despite turning out for more than 450 games as a player as well.
"I love the place … I've got a lot out of rugby and it's good to give something back," he said.
"The club has been very good to me and it's good to see young players coming through and the club prospering."
He hoped the club could go the distance this year and secure the long-awaited premiership.
"At this stage we have terrific numbers in both the men's and women's side," he said.
"If anything we'll be stronger than last year."
To order photos from this page click here