Julie Dickinson has won Round 2 of the Gunnedah Times' Beat the Biz footy tipping competition.
The Gunnedah Times reader successfully tipped more winning teams than Carter's Pharmacy in last weekend's NRL games.
Julie said the win was made all the sweeter given Carter's Pharmacy beat her at least twice during the 2022 Beat the Biz competition.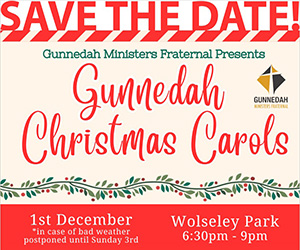 The long-time Gunnedah Times' footy tipper also liked the look of NRL debutants The Dolphins in the 2023 premiership race.
Anyone can enter the Beat the Biz competition which is drawn weekly. Just fill in the coupon available in the Gunnedah Times each week, select your teams and drop it at the Gunnedah Times office (179 Conadilly Street) by 3pm Tuesday. If your coupon is drawn, you will be entered alongside the nominated business house for that week.
To order photos from this page click here