By GEOFF NEWLING, G4 MEDIA
Gunnedah Bulldogs failed to find their feet in last Saturday's local derby Group 4 first grade clash with Boggabri at Jubilee Oval, Boggabri.
Bulldogs coach Mick Schmiedel said his side "were never allowed into the game".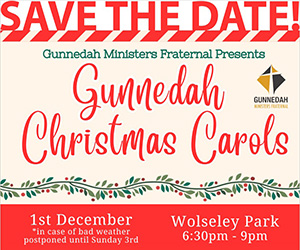 "We weren't allowed to play," he said of the seventh-round clash that left the Bulldogs languishing in seventh spot six points out of the top four.
"We are dejected and disappointed, having a rough trot.
"Today was frustrating but we will regroup and we need to win."
In saying that Schmiedel also paid praise to the Roos.
"All credit to Boggy, they played pretty good footy and they are well-coached.
"They made the most of their momentum and had pretty good execution. We just weren't allowed to get into the game."
Gunnedah stared slowly but were livened when KC Edmonds came on off the bench.
"He was fantastic for us," Schmiedel said.
"Our players' player.
"Linc (Smith) led from the front too, Aidan Davis was very good again and Matty Ross had a real good first 15 minutes.
"We've just got to make some adjustments and do a bit of soul-searching.
"The standard of this comp is so high you just can't not turn up to play.
"We've got a good side but we're second last."
Schmiedel said his side must regroup for a trip to Werris Creek this Saturday to start the second round but hasn't lost hope of making the top four.
"The four is still open," he said.
"We do have a lot of work to do though. It's possible we can make the four but we have to go on a run."
He said a lack of confidence has been a problem for his young side.
"We just panicked a bit when we got behind. We had two tries disallowed and then two other opportunities to score as well."
If the Bulldogs could have scored those tries it may well have been a different story. However, Schmiedel offered one last bit of praise for Boggabri.
"They're a good side."
Scoreboard:
First Grade: BOGGABRI 48 (Robert Doolan 2, Dylan Lake, Thomas Bruce, Andrew Wallace, Matt Avendano, Jay Urquhart, Pauli Dinauvoli tries, Doolan 8gls) d GUNNEDAH 16 (Isaac Reeves, Andy Endicott, Aidan Davis tries, Dylan O'Brien 2gls) WEG TOOHEYS G4 B&F: 3 Andrew Wallace (B), 2 Dylan Lake (B), 1 Nic White (G).
Second Grade: BOGGABRI 32 (Cameron Kerr 2, Clayton Bruce, Keighan Woodhead, Clifford Toomey, Liam Doyle tries, Jayde Campbell 4gls) d GUNNEDAH 30 Jared Heinrich, Lewis Muller, Mitchell Fletcher, Cameron Maxwell, Max Turner, Jim Muller tries, Lachlan Fleming 3gls) WEG TOOHEYS G4 B&F: Jayde Campbell (B), 2 Lachlan Fleming (G), 1 Clifford Toomey (B).
Ladies League Tag: GUNNEDAH 32 (Grace Mannion 2, Piper Rankmore 2, Madeline Buhagiar, Daisy White tries, Rankmore 4gls) d BOGGABRI 6 (Isabelle Byrne try and gl) WEG TOOHEYS G4 B&F: 3 Piper Rankmore (G), 2 Isabelle Byrne (B), 1 Jasmyn Hoppe (G).
To order photos from this page click here