Schools across the Gunnedah shire were immersed in the Sustainability Outreach Program last week.
More than 1000 pupils from more than a dozen schools big and small took part – from Boggabri to Premer, Carroll to Mullaley. The event aimed to help students develop the skills and practical knowledge to create a more environmentally friendly and sustainable future.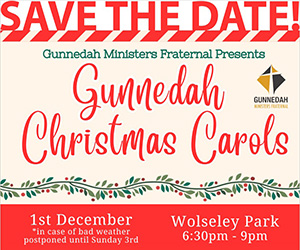 One of the biggest contingents involved was Gunnedah South Public where almost 200 children rotated through a range of interactive, hands-on workshops throughout the day.
Themes included freshwater aquatic ecosystems and water in the Gunnedah area, sustainable gardening and supporting a 'kitchen garden', the important role of native insect pollinators, real-world uses for drones in environmental management, waste recycling and minimisation, creating art with natural elements, discovering different types of soil in the region and nature photography.
Warrumbungle NP Environmental Education Centre (EEC) principal, Wes Leedham, was a coordinator with the outreach program.
He said one of the best parts of his job was seeing how the outdoor classroom was embraced by the Gunnedah students.
"Just seeing the smiles on the kids and seeing them totally engaged," Mr Leedham said.
"We believe kids need to learn outside, in a context that's relevant to what they see in their real world in their individual communities.
"Gunnedah kids are a fantastic example of country kids who love being outside and linking that to other curriculum being taught to them."
He also commended the role of its visiting educators, many who are drawn from environmental education centres and schools around the state.
"A lot of our visiting presenters are from metropolitan and urban areas, so to come to a rural area is a real eye opener for them – they find out how wonderful our kids are out here," Mr Leedham said.
He said it was also about the relationships formed with schools and the professional learning offered to staff to help children learn outside the classroom.
Sheryle Nixon, also from Warrumbungle EEC, was among the visitor educators.
She said the enthusiasm demonstrated by Gunnedah students during the workshops, was exceptional.
"If you could bottle that feeling, you could live off it forever," she said.
Mr Leedham thanked staff and students for their assistance, including former Gunnedah South principal Peter Baum who helped set up the event prior to COVID restrictions, relieving principal Nicki Walsh, Kath Day-McGuirk and Emma Penrose.
Mr Leedham also praised the welcome to country smoking ceremony performed by Wade Natty, Tanya Matthews assisted by students Cyrrah Moore-Duff and Jaydah Budden-Talbot who delivered the acknowledgement to country in Gamilaraay language. Mitchem Neave addressed the students while Brendan Moore visiting from the Royal Botanical Gardens mesmerised the students with his digeridoo.
To order photos from this page click here