From the cricket pitch to the world of finance and insurance in Canada, Anthony Pratt has made a new life in Niagara on the Lake with his family far away from his memorable childhood years in Gunnedah.
Now territory manager for First Canadian Financial Group, which provides insurance and protection products in the car industry for all the major car manufacturers, Anthony says his Aussie accent and Aussie mannerisms definitely help with rapport building and trust in his sales-based role.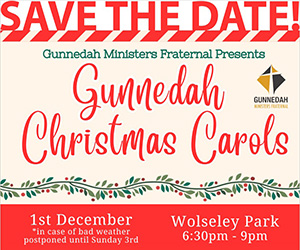 "I have been living in Canada since 2009 – I met my Canadian wife Becky in Sydney back in 2006 while she was in Australia for university," Anthony said.
"While living in Sydney I completed a Diploma in Marketing."
Anthony and Becky married in Amalfi, Italy, in 2012 and they have been blessed with two children – Capri (10) and Asher (7).
"Becky is an allergist and has her own practice about 10 minutes from home," Anthony said.
"We live in the wine capital of Canada so we are spoilt with all the best wineries, restaurants and golf courses."
Anthony says cricket was a very big focus during his school years and because of this he found it hard to stay ahead of the game academically.
"I didn't fail anything, but I was just an average student – luckily it didn't hurt me later in life," he said.
Anthony has very fond memories of growing up in Gunnedah where he was born 41 years ago to Lyn and Steve Pratt.
With his brother Andrew, they shared a rather idyllic childhood playing a variety of sports, including league, cricket, mini ball and Little As.
"I gravitated more towards cricket as I got older," Anthony said.
"I played North West, Central North, Emus and NSW Schoolboys at rep level during school.
"I went to Gunnedah South School and then Gunnedah High to Year 9, finishing high school at Farrer in Tamworth.
"Mr Humphries from South School had a huge influence on me – on and off the sporting field – I can't say enough good things about him.
"John Kilborn was my First XI cricket coach at Farrer, he also supported and guided me immensely during my high school years."
Anthony went on to play first grade cricket for six seasons in Sydney and also played as a paid overseas player in England for four seasons.
"I took six five-wicket hauls in Sydney first grade as a bowler during my career and was lucky enough to play with and against players like Usman Khawaja, David Warner, Doug Bollinger, Nathan Bracken, Steve Smith and Peter Neville."
Although they love their life in Canada, the family also travels regularly.
"Capri is 10 years old now and she's been back to Australia six times," Anthony said.
"It's important to me that my kids grow up with a portion of Australian culture and traditions – my mum and dad also visit us regularly, either in Canada or the half-way meeting point of Hawaii.
"Any Gunnedarians who are travelling in Canada and make a stop-over in Niagara Falls – feel free to reach out, there is always a cold beer in the fridge."
To order photos from this page click here