Gunnedah Bicentennial Creative Arts Gallery contributed to the NAIDOC Week spirit with the opening of the annual art exhibition last Friday.
The exhibit is run by the Gunnedah Cultural Precinct and encourages people of all ages and expertise to share their art.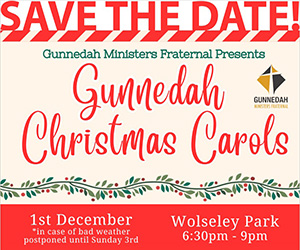 A total of 86 pieces are on display that showcase the region's diverse skillsets.
Acrylic paintings, bead art, digital print, sand art, drawings and paint on jigsaw pieces were some of the different artworks on display.
"They are all so beautiful and all so bright, but I think what makes each work special is how they come together as a collective representation of how proud we are of our Kamilaroi people and of our elders," said Jade Punch from the Gunnedah Cultural Precinct.
Cr Kate McGrath was there to officially open the exhibit which centred around this year's NAIDOC Week theme 'for our elders'.
St Mary's College, Gunnedah High School, St Xavier's Primary School, Gunnedah South Public School and G S Kidd Memorial School submitted pieces for the exhibit.
Winanga-Li Play Group also had drawings submitted.
From infants to high school students, the schools had produced a large selection of artworks.
Ms Punch highlighted the work of the local art community which has been involved with schools to create artwork.
"[They] take the initiative to go into the schools and work with them to create their body of work which encourages that connection as well," Ms Punch said.
Each piece had represented the 'for our elders theme' well, with schools producing its take on the meaning.
Longtime contributors to the exhibition were also recognisable. One contributor being Gwen Griffen, who had entered multiple bead art pieces.
This year featured a few newcomers including Hollie Crawford and Audrey Fogg who both submitted multiple acrylic pieces.
"Every year it gets bigger and better, it's amazing. The community really gets behind all our community exhibitions but this one in particular," Ms Punch said.
To order photos from this page click here