In 20 attempts, Sally Torrens had managed just one placing in the new year.
But the local trainer is back in the winner's circle with Sligo Queen recording its maiden victory on Saturday afternoon at the Riverside Racecourse.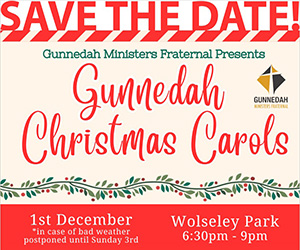 Heading into the meeting's first race, Sligo Queen opened at $19 for the victory with stablemate Hey There Mcnair tipped for a better run.
Torrens spoke to the Gunnedah Times about her first victory of the year and the performance by Sligo Queen.
"Sligo never runs a bad race, all she needed was a bit of luck but she sort of made her own luck on Saturday," Torrens said.
"It was a good win, I'd say it was very well deserved, she's been going really well.
"She's been drawn to wide gates it seems like the last half-a-dozen starts and is often caught too far back and always runs home good but is already out of contention.
"Saturday was a smaller field, there was only eight racing but she put them away really well."
Having come up against Hey There Mcnair, Torrens was honest in her assessment of the pair's chances ahead of Saturday's opening race.
"If I had to pick one, I would've picked Hey There Mcnair to be honest," she said.
"He's sort of a go forward horse, I thought he would have been up there but he had to do a little too much work."
The five-year-old gelding could only manage last place, 11 lengths behind its stablemate.
After Sligo's win, Torrens wasn't finished just yet with Craig's My Boy beaten to the line by Dolly Jayne.
"It was a pretty good day overall, Craig's My Boy ran second after
leading the whole way and was beaten by a better filly on the day," Torrens said.
"That's our third run with him, he ran second in Scone first up and struggled with no luck in Tamworth the following race."
Having just joined the stable and placed second on two occasions, it looks as if Torrens has a star performer, ready to win its maiden race. The six-year-old gelding has five second place finishes in 17 career starts and Torrens is hoping to one day move the thoroughbred up in distance.
"He's a sprinter at the moment, he prefers the shorter distance but we might try to sneak him out over time," she said.
"He's not too far away from a win, that's for sure."
Torrens is now turning her attention towards a meeting in Narrabri on Saturday with Hey There Mcnair the only nomination with a stronger performance on the cards.
To order photos from this page click here