The Liverpool Plains campdraft was held recently, with riders from across the state coming to compete at the hotly contested event.
The three day event held in Curlewis was a huge success, with quality horsemanship and sportsmanship on full display, with some fantastic scores made across the weekend.
Liverpool Plains Campdraft Committee president Tim Hollis said it was a great weekend.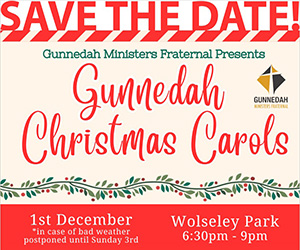 "The facilities here are brilliant and it has all gone really well," Mr Hollis said.
"We will definitely be running this draft again next year."
The Gunnedah and District Pony Club were on canteen duty, selling delicious meals and refreshing drinks across the weekend and ran a sporting competition for the children.
Gunnedah and District Pony Club's Karen Guy said the sporting was incredibly popular.
"We had parents coming in between their runs and riding with their kids which was really great to see," Mrs Guy said.
"Children under eight cannot compete campdrafting due to safety, so there is usually always a sporting competition held for the kids, as campdrafting is such a family-oriented event."
The $15,000 JBR Open saw some incredible performances. With only one point separating first and second place, it was a hotly contested event. Jack Gallagher riding Gold Ray got the chocolates with 263, while last year's winner, Al Sullivan riding Cactus came second, with 262 points.
Troy Clarke on Clarke Family Minnie Mouse, Adam Sadler on Reldas Swift Spin and Bruce McNaughton riding Lil Acre were equal third, fourth and fifth on 178, with Todd Hammond riding Delrio Destiny placing sixth. Will Durkin riding Durkins Jewel was the cutout winner with 24.
Will Durkin continued his top form, winning the Ringwood Restricted Open onboard Glamour scoring 90 and was also the cutout winner once again, this time riding Cantaur Park Guardian. Denny Farley on Tobasco, Warwick Lawrence on Peelvale Jade and Kylie Barnett riding Tequilabar drew for second third and fourth on 89, with equal fifth place going to David Andrew on Centrefold, Terry Hall riding Hazelwood Composer and Brent Smyth riding Scandal.
Other winners for the day included Ben McNaughton riding Omo won the ARMA Insurance Novice B on 177, only one point ahead of Terry Hall on Hazelwood Cotton and Amanda Hollis on Poppy. Pursehouse Rural Novice A saw Rob Leach riding Acres Muchacho into first place with 180 and Sam Knight on Dime finish only 1 point behind on 179.
The Ray White Rural Quirindi Maiden B saw a two way run off, with Laura McIntosh riding Fleur securing first place with 239 over Alison Sadler riding Willdraft Swing with 197. It was a four way run off in the Maiden A which saw Troy Palmer ride into first place on-board Binnia Calvin with 247 and second place onboard Ally Time with a score of 198.
Kate Sullivan won the Galton and Co Ladies Draft, riding into a score of 90 onboard Miss Ducelena. Second place went to Jessica Wickham on Fedora with 89 and third was a tie for eight riders with a score of 88, in some very close results.
The junior events also saw some incredible action, with the next generation of campdrafters showcasing their skills. The Quirindi Excavations Juvenile was won by Grace Lawrence riding Amaroo Bobby's girl with a score of 88, while Taylor Ryan on Florence and Clay Sadler riding Reldas Swift Spin came second and third on 87.
Ned Thompson on Tiffany rode into first place in the Done Partners Junior Draft with a score of 90, with Toby Sadler riding Reldas Frecked Acres coming second on an 85. Ned Thompson was the cutout winner with 23 and the Encouragement award went to Grace Newcombe.
To order photos from this page click here