Gunnedah is only a few ice cubes shy of reaching its $10,000 fundraising target in support of Motor Neurone Disease charity – Fight MND.
It followed a successful 'Big Freeze Challenge' last Friday which raised $650 for the Australian charity dedicated to finding a cure for the debilitating disease.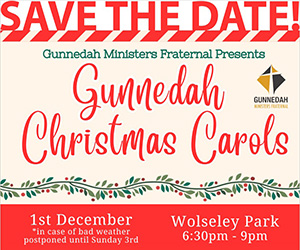 Fundraising participants at two Gunnedah venues – Sunnyfield Disability Services and St Xavier's Primary School – were dunked with buckets of ice in a show of support.
The first to be 'iced' were Sunnyfield staff members Tim Richter, Karren Dundas, Faith Moran, Lauren Muggleton and Allahna Marsh.
Also taking part in the challenge was Dakota Durrant from the Gunnedah PCYC along with several community members who have lost loved ones to MND.
Several more Sunnyfield staff arrived with their disability groups from Tamworth later that day and were also ceremoniously 'iced' to much applause.
Meanwhile, across town, St Xavier's Primary School in Gunnedah was dunking a few of its own as well in support of former teacher and MND sufferer, Rick McEvoy.
Rick beamed with pride as the school community combined for the fundraising effort. He took particular joy watching the laughter and enjoyment of the school children who assisted with the ice dunking.
"I was overwhelmed by the response," Rick told the Gunnedah Times early this week.
"I was so happy to see the community put themselves in the firing line – it was great to see."
Sunnyfield Disability Services Gunnedah service manager Lauren Muggleton thanked businesses near and far for their volunteer and catering support provided at the event.
"There was just so much joy, happiness, tears and laughs – a real sense of community which is what we are all about at Sunnyfield," she said.
"Everyone should be so proud of contributing to such an amazing day and we appreciate it so much. "Hopefully one day in the future, families do not have to endure the cruelty of this disease because of the money this charity has raised."
Event organiser Tim Richter also thanked the community for its generous support of the event.
"What started out as three co-workers speaking about MND, the Big Freeze has become a truly wonderful event to be part of to show our support to so many families in the region affected by MND," he said.
More Big Freeze challenges are being planned at Sacred Heart Primary School in Boggabri where Rick was a former principal.
The FightMND charity was established in 2014 with the purpose of finding effective treatments and ultimately a cure for MND which gradually takes away the patient's use of their arms, legs, ability to eat and swallow, their speech and ultimately their ability to breathe.
To order photos from this page click here