While lockdowns forced the Gunnedah District Cricket Association (GDCA) to postpone the start of its season, recent weather in Gunnedah has offered another hurdle in what has already been a turbulent season.
Having played the first round at the end of October, the Northern Inland Cricket Council (NICC) which has overtaken duties from the GDCA, were forced to abandon the following three rounds due to rain and flooding.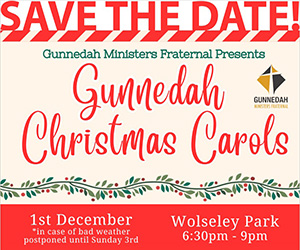 It meant the first of the three two-day matches would go down as draws, following strong performances from Albion and Court House on November 20.
Flooding in Gunnedah has been disastrous, meaning Wolseley Oval – one of the few available cricket grounds in Gunnedah has been entrenched by water with flood levels reaching more than 8.5 metres.
It leaves Kitchener Oval as the only playing ground available as uncertainty surrounding the cricket season continues to rise.
Speaking to the Gunnedah Times, Ben Middlebrook from the NICC is waiting until a meeting with committee members on Monday, December 6, to discuss when the season may resume.
"At the moment, the past few rounds will be marked down as draws," he said.
"If teams raise the issue at the next meeting, we may be able to find suitable dates to play out the unplayed rounds.
"We will have to see when the flooding resides but at the moment Kitchener is the only pitch available which makes things difficult."
The Connolly Cup has met the same fate as local grade cricket. Middlebrook confirmed that games could be rescheduled if teams can come to an agreement over when and where the games can be played.
If teams are unable to find a suitable agreement, the matches will be marked down as a draw
Further information will be released after the December 6 NICC meeting.

To order photos from this page click here