Tamworth property specialists Partner Now Property is now servicing Gunnedah, dedicated to providing exceptional service with the team's extensive knowledge.
Asset and property manager Tiffany Staples and rural and lifestyle specialist Damien Smith are bringing their wealth of knowledge and experience to the community.
Partner Now Property has gone from strength to strength after initially opening its doors in Tamworth 15 months ago, growing from a team of six to 16.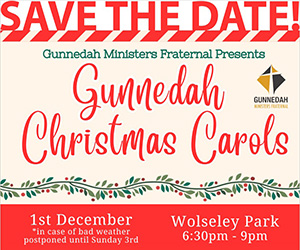 Co-founder and owner Jacqui Powell said Partner Now Property is incredibly keen to help the Gunnedah community.
"Tiffany has clients in Gunnedah and her reputation has grown and essentially, we have been requested to come into the area," Mrs Powell said.
"We are very customer focused and are driven to ensure our customer experience is the best, from start to finish.
"We are personalised, not franchised and are 100 per cent committed to Gunnedah."
Damien, who has extensive experience as a rural and lifestyle specialist, said he is passionate about helping people.
"I come from a rural background and absolutely love what I do," Mr Smith said.
"Gunnedah is a wonderful area and I am excited to be able to help the community with their rural property needs."
To get in touch with the team at Partner Now Property contact 6766 1214 or email [email protected]
To order photos from this page click here