B. Ellison, Gunnedah, writes:
In an embarrassing blunder or total disrespect for the current situation regarding the Queen's passing, our local NSW government office building in Gunnedah has displayed gross disrespect re its management of two adjacent flag poles in front of their building.
Both our national and aboriginal flags have flown at the top of the mast till Monday (12th) morning, contrary to national protocols. Monday morning our national flag had been lowered to half-mast but only attached by one corner, while the aboriginal flag remained at the top of the mast, again in breach of protocols relative to flags and their display during the Queen's mourning.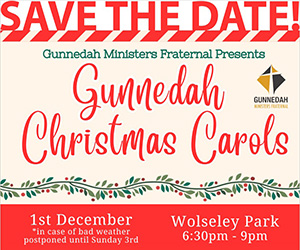 Suggest a glance over the road 20m to the Gunnedah Police Station and see how another NSW government department can follow the protocols to the letter.
Ed note: According to the Commonwealth Flag Officer – It is customary to fly the flag at half-mast from the time of announcement of the death of The Sovereign until the day after the funeral, except on the day the accession of the new Sovereign is proclaimed. When flying the Australian National Flag with other flags, all flags in the set should be flown at half-mast.
To order photos from this page click here