Brian Reeves is bringing his 22 years of driving instructor experience to Gunnedah, establishing a driving school for the aged and seniors.
Brian, who is a fully accredited Transport for NSW testing examiner, offers testing and assessments for the elderly, all in the comfort of the client's own vehicle, ensuring a stress free, relaxed and supported session.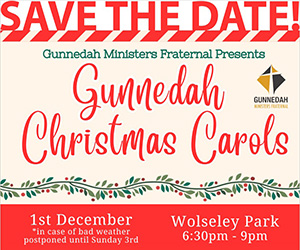 "I am excited to be back in Gunnedah after moving to Tweed Heads and I still have a lovely clientele of 85-year-olds and over in Tweed Heads," Brian said.
"I offer a driving assessment or a lesson prior to your test, so I can do a driving assessment and then carry out a driving test.
"Unlike the RMS, I am a private business, which makes it more personable.
"No one likes doing a test, but with me, I introduce myself, we do the driving test in their car, carry out an inspection on the vehicle and put their minds at ease, so the client feels relaxed and happy, not frustrated or stressed.
"It is a personal approach and it is a service that I am proud of, keeping people up to standard with their driving and keeping them safe on the road."
Brian said it is about people demonstrating they are a safe and competent driver to remain holding an open licence, ensuring they can continue to have their opportunities and independence.
"Continuing to hold an open licence gives the clients the freedom to travel further, for example to Tamworth for medical appointments," Brian said.
"I can work any day and help anyone from any walk of life.
"Being in Gunnedah, I can meet them down at the RMS and go from there, with the sessions about an hour long.
"This means I can also help clients from the smaller towns around Gunnedah shire and its surrounds, as Gunnedah is more of a major centre so there is merging in traffic and traffic lights for example."
To book a driving lesson or assessment call 0412 363 392.
To order photos from this page click here